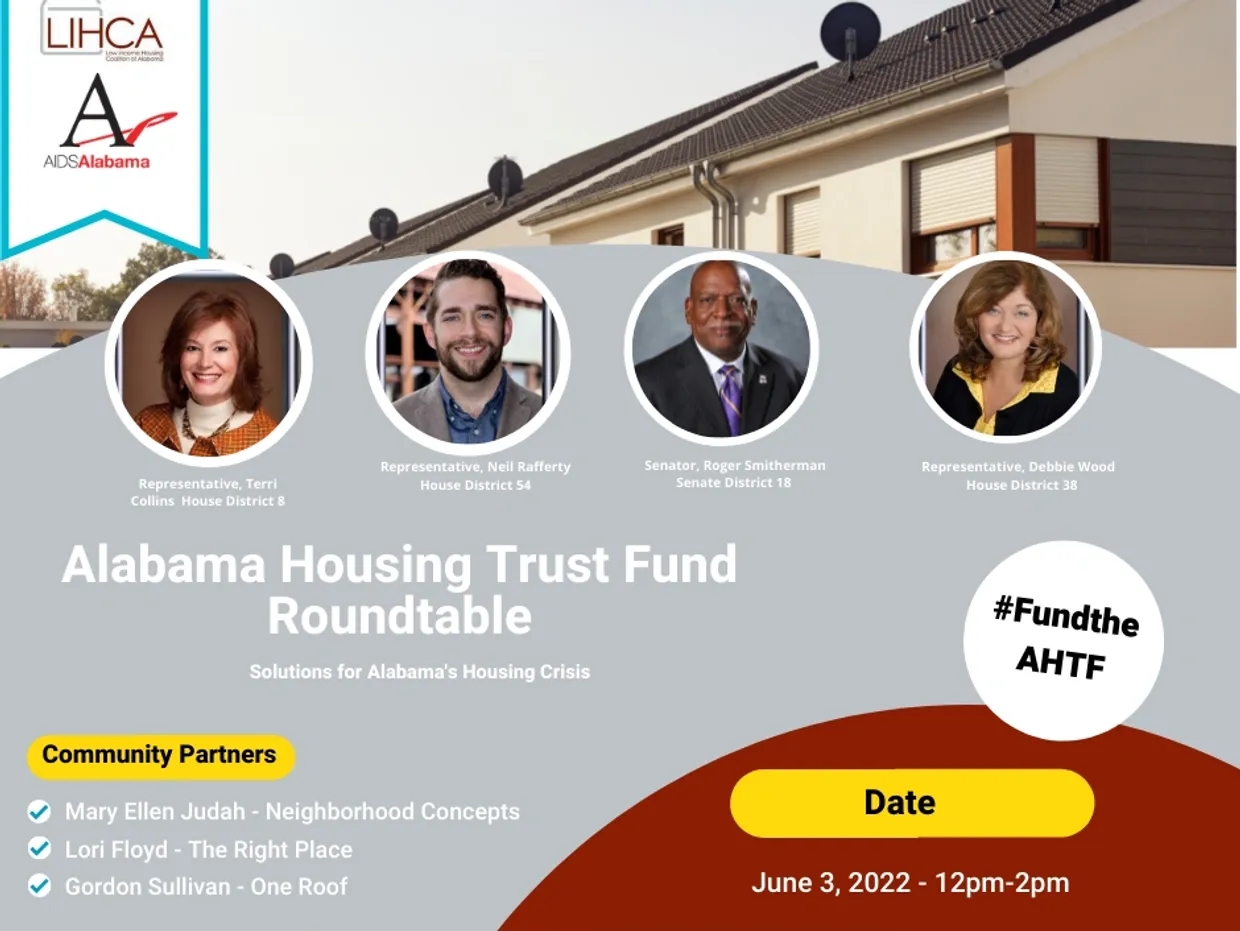 LIHCA, in partnership with Aids Alabama, is bringing together State Representatives and Community Partners in housing to discuss how to advocate for funds for the AHTF, and we need your help. Join us on Friday, June 3, 2022, from 12:00 pm-2:00 pm CST as we discuss housing in Alabama.
New Resource: 2022 Advocacy Toolkit
---
We, the residents of Alabama, have a window of opportunity!
Learn HOW to advocate for more funding that will provide access to additional safe, decent, and healthy homes for Alabamians. Join LIHCA in advocating for a transformational investment through the American Rescue Plan Act and the Alabama Housing Trust Fund (#FundAHTF).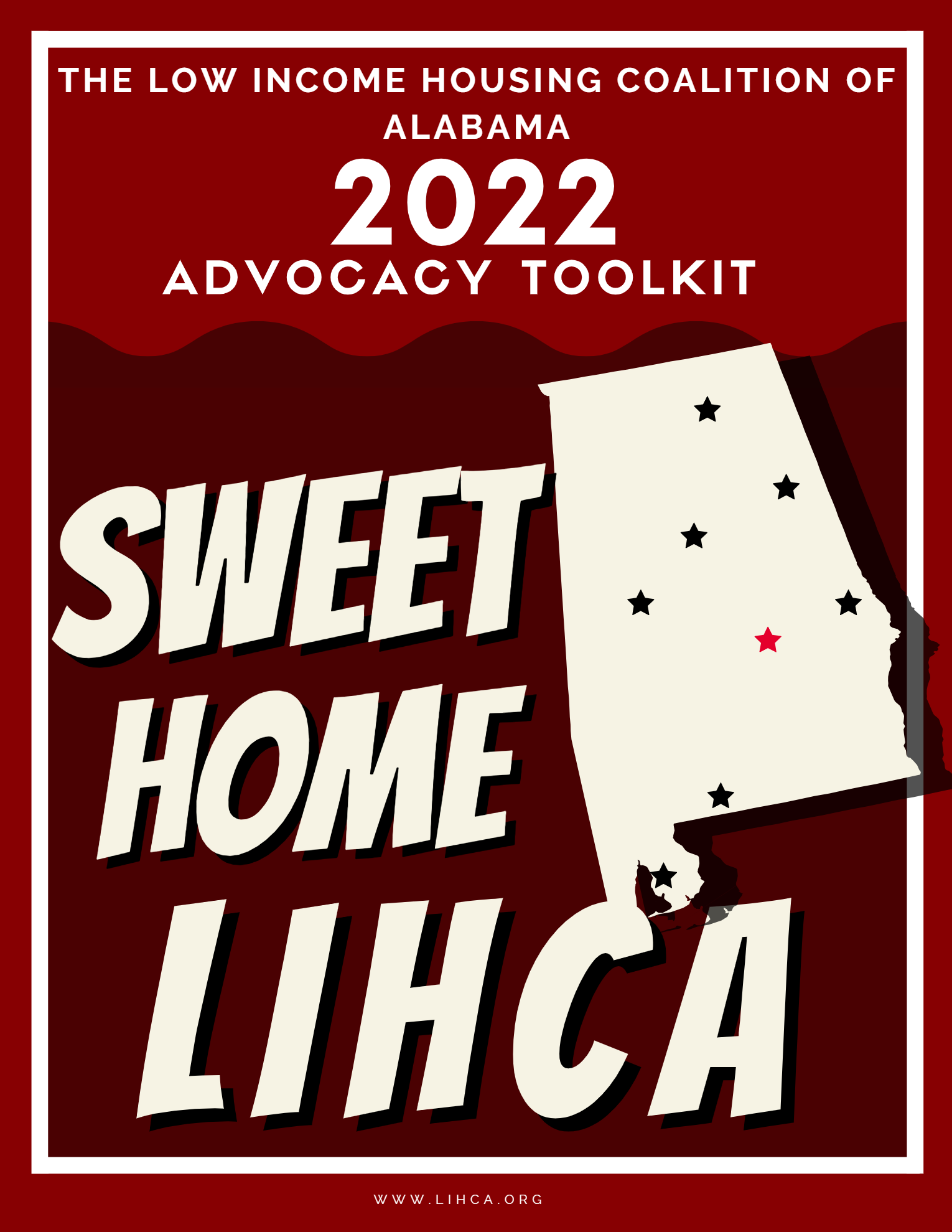 Why LIHCA...Our Purpose and Mission
The affordable housing crisis in Alabama is staggering. Based on data from the National Low Income Housing Coalition, Alabama lacks over 90,000 affordable and available housing units for low-wage earning families. This means many of our neighbors, coworkers, friends, and family members are unable to find safe and affordable housing for their families.

Compounding this problem is the fact that there has been no clear policy or statewide coalition designated to address this matter...until the creation of the Low Income Housing Coalition of Alabama (LIHCA), which was established in 2007 to address the housing crisis and increase housing opportunities for Alabamians with the greatest financial need.
Current Housing Data for Alabama
---